May 15, 2018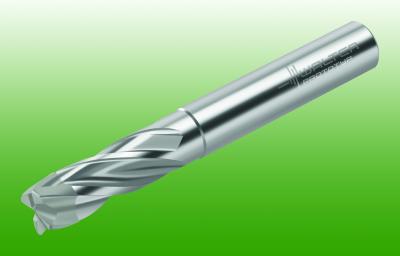 Walter has introduced the Walter Prototyp ceramic milling cutters MC275/MC075. These two new tools deliver significantly increased productivity, cutting speeds and high metal-removal rates in the machining of nickel-based alloys.
These cost-efficient tools feature outstanding toughness and allow for shorter machining times due to their combination of carbide and ceramic, which also produces excellent vibration damping.
Both the MC275, with a solid carbide shank, and the MC075 high-speed milling cutter excel at roughing operations on nickel-based alloys such as Inconel 718, synchronous milling and dry machining in full slotting, lateral milling, ramping, helical milling and plunging operations.
For both mills, power chucks are recommended. The mills come in 8–25 mm and a corner radius of 1–1.5 mm.