April 12, 2012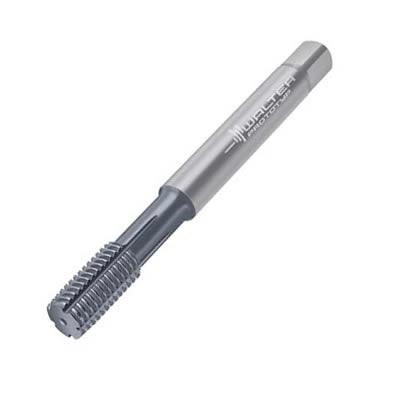 Walter USA LLC has introduced the Walter Prototyp Protodyn HSC thread former, a solid carbide tool engineered to boost thread forming cutting speed, productivity and tool life.
The Protodyn HSC provides a thread production process that creates no chips, bird nesting, or chip removal problems, yielding a high level of process reliability even for deep hole and through hole threads. It also has a new micrograin carbide substrate that promotes both superior toughness and wear resistance. This substrate is mated with a hard multilayer TiCN coating that helps make the Protodyn suitable for use in all formable materials, such as steel, stainless steel and aluminum materials with an Si-content of less than 12 percent.
The innovative geometry of the Protodyn HSC also provides additional benefits. It possesses a shank tolerance h6 for use in shrink-fit chucks, and its optimized polygonal form reduces friction and increases tool life, leading to fewer tool changes and an attractive price/performance ratio. Its new chamfer geometry promotes uniform wear. For deeper than normal threads, up to 4xD, the Protodyn (S) HSC version of this new generation solid carbide thread former features axial internal coolant, with cutting speeds that are twice as high as an HSS thread former.
Finally, a another key advantage is that their formed threads' high level of tensile strength, due to cold work hardening of the flanks and profile, yields tough, high quality threads.