January 05,2018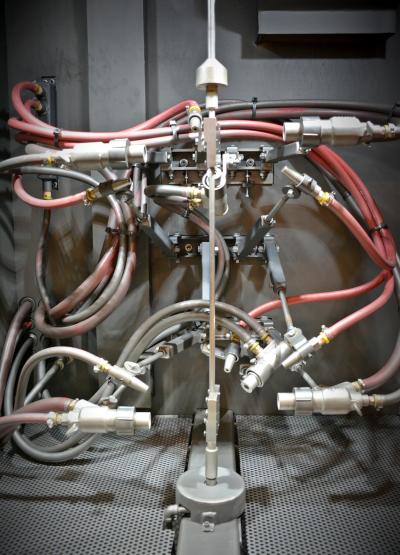 Guyson completed a precise shot peening machine for a customer in the automotive/marine industry. This small footprint machine is equipped with a spiral separator (media shape separator) to ensure that the S-70 Mil Spec media is correct spec shape to guarantee the intensity that is required to adhere to AMS-2431/ 2E.
In unison with the spiralator a 24" vibrating screen classifier and 75/12 cyclone reclaimer are used. There is a total of six suction blast guns with two utilizing individual pressure regulators.
The custom fixture designed and built by Guyson, is easily adjusted to reposition the 3 guns up or down to accommodate the part height. It also incorporates a spring load feature that allows for seamless loading/unloading as well as maintains complete stability of the part.
Related Glossary Terms
fixture


fixture

Device, often made in-house, that holds a specific workpiece. See jig; modular fixturing.

peening


peening

Mechanical working of a metal by hammer blows or shot impingement.

shot peening


shot peening

Cold working a metal's surface by metal-shot impingement.