August 29, 2017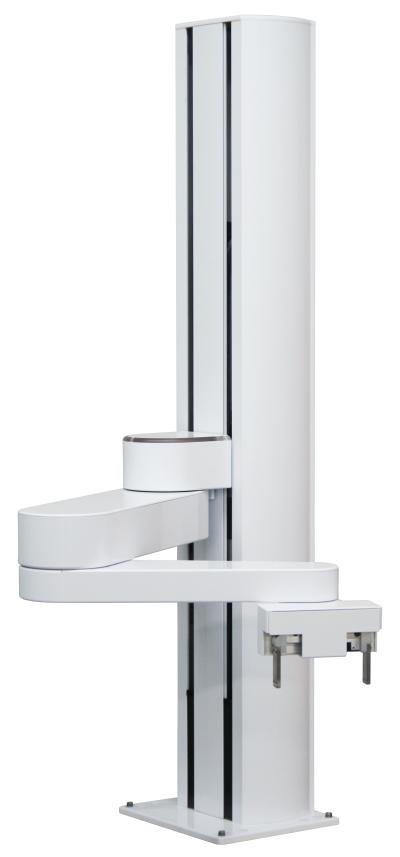 Precise Automation has introduced the PF3400 Industrial Collaborative SCARA Robot. Its inherently safe design allows the PF3400 to achieve speeds and accelerations much faster than any other collaborative robot while still limiting forces to ISO collaborative robot standards, according to the company.
This distinctive SCARA design can perform the industry standard pick-and-place cycle time test in 1.4 sec, only slightly slower than many noncollaborative industrial robots and comparable to human operators. Even at the fastest speeds, the PF3400 limits free space collision forces to under 100N and rigid collisions to under 150N.
Collaborative robots enable the creation of a mixed manufacturing environment where people can efficiently work around robots without the loss of throughput. The PF3400's unique combination of speed/safety allows it to operate at full speed and deliver industrial throughput in applications where operators can move freely around the robot without concerns for their safety or impacting production.
In addition to offering a competitive price comparable to noncollaborative robots, the PF3400's mechanical design is optimized for collaborative tabletop applications. This lightweight robot can be carried by one person, mounted on a table and, by plugging in just an AC power cord and an Ethernet cable, is ready to operate. The controller, power supplies and harnessing are embedded within the robot's structure, eliminating external controller cabinets and simplifying installations. Due to its novel configuration, the PF3400 can work in cells with compact foot prints while providing vertical reach of up to 1.2M.
Precise Automation's collaborative robots offer the flexibility of both an easy-to-use web-based interface and an optional advanced programming environment as capable as any industrial robot, the company reports. The easy-to-use Guidance Motion interface is accessible from any web enabled device and allows technicians or operators to quickly and easily setup and teach the PF3400 to perform real work.
Brian Carlisle, CEO of Precise Automation, states, "Our new generation of industrial collaborative robots bridges the gap between the ease of use and fast ROI of collaborative robots and the features and performance of industrial robots. The PF3400's revolutionary combination of speed, performance, capabilities and ease-of-use makes it possible to address applications where automation was not formerly practical while at the same time creating new opportunities in traditional automation environments."
Related Glossary Terms
industrial robot


industrial robot

Robot designed for industrial use. Primarily used as a material-handling device but also used for changing tools, assembling parts, and manipulating special tools and measuring devices. Depending on design, an industrial robot can be programmed to perform a task by means of a controller, or it can be "walked" through the required movements by utilizing a digitizing system that translates movements into commands that the robot can be "taught." See robot; teaching pendant.

web


web

On a rotating tool, the portion of the tool body that joins the lands. Web is thicker at the shank end, relative to the point end, providing maximum torsional strength.