July 19, 2017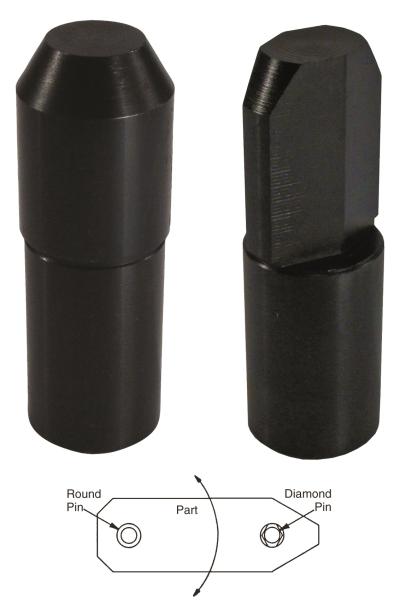 Carr Lane Mfg. Co. offers a new LIFE-EX™ PVD coating as an option on its round and diamond pins. So hard it cannot be measured on the Rockwell C scale, LIFE-EX is a thin film of vaporized solid metal that has been deposited onto Carr Lane's round and diamond pins as a pure metal or alloy coating.
"We are very excited to introduce this industry exclusive coating in a standard stocked product. For our customers working with very abrasive or hard materials like exotic alloys and carbon fiber, the LIFE-EX coating will help their locators have a longer service life due to its very high hardness," said Colin Frost, COO. "Customers running large quantities of items through a tool will also extend the service life of the locators with LIFE-EX because it is not only very hard but also provides extra lubricity when compared to hardened steel."
LIFE-EX provides a uniform deposit, and is available on three sizes of inch or metric pins. These precision locating pins have a chamfered tip for easy part loading, and a shoulder to resist downward forces, making them more efficient than dowel pins. One round pin and one diamond pin are often used together to locate from two machined holes in a workpiece, or to align two pieces of a fixture, without binding.