July 07, 2022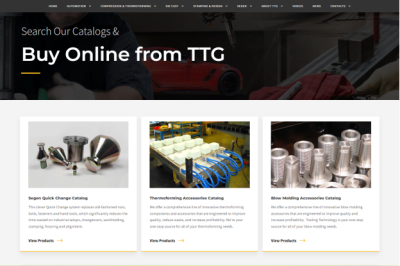 Tooling Technology, a Tooling Tech Group company, has announced its e-commerce Online Store for purchasing Segen Quick Change components, including accessories for thermoforming and blow molding.
The online store is divided into three categories, helping quickly guide visitors to their area of interest. The store features Tooling Tech's full catalog of Segen quick-change cylinder locks, knobs and fasteners suited for clamping and work holding in a variety of industries and applications as well as the full thermoforming and blow molding catalogs.

Users simply navigate to which area they are interested. This will direct them to the catalog where they can choose the style product they are interested in purchasing and click on it to access a page dedicated to that product. Users add the desired product to their Shopping Cart, then click on View Cart and the Checkout button where credit card and shipping information is entered.

The whole interaction is designed to provide a friendly user experience and make the purchase of the Segen product line fast and easy.