July 06, 2017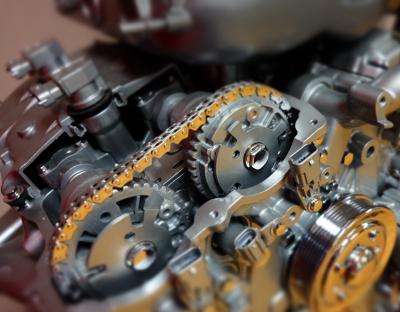 Nanodiamond material specialist Carbodeon of Finland has worked with metal finishing specialist CCT Plating of Germany to develop a new electroless nickel, PTFE and nanodiamond composite coating. Electroless nickel-PTFE (EN-PTFE) coatings provide excellent anti-adhesive and low friction properties but are traditionally soft and wear quickly in abrasive conditions. By adding NanoDiamond particles to the EN-PTFE coating, Carbodeon has been able to improve the abrasive wear resistance of these coatings without compromising the sliding or release properties.
Nanodiamond material consists of small, spherical diamond nanoparticles which are specially treated to make them disperse in coating liquids and carry a positive electrical charge on their surfaces. In the plating process, the diamond particles behave similarly to positively charged metal ions and together with the nickel and the PTFE material they co-deposit onto the component.
Key performance characteristics are:
Excellent resistance to adhesive and abrasive wear with a Taber Wear Index 30% better than the equivalent EN-PTFE coatings.
Coatings can also be heat treated, bringing the Taber Wear Index down to 14 or lower. Coefficient of friction matches existing EN-PTFE systems – less than 0.2 when measured against steel counterparts.
No increase in wear of the counterpart.
The process contains no hexavalent chromium and so is environmentally friendly and free of complex regulations.
Low diamond content makes these coatings affordable and easy to apply.
Target applications include: automotive components including engine parts, chassis parts and body mechanisms; plastics forming moulds including complex structures, moving cores and slides; military applications requiring hard wearing and lubricant-free operations; and printing and textile production equipment and machinery.
Carbodeon CTO Dr. Vesa Myllymaki said: "Customer applications have multiple requirements that are a challenge for existing coatings. Through a combination of these three materials, nickel, nanodiamond and PTFE, we produce coatings which are resistant to the multiple modes of wear and failure that components and systems are subject to, while keeping the low friction and release properties of the NE-PTFE surface."
The nanomaterial for the process can be obtained from Carbodeon for addition to existing electroless nickel-PTFE systems. Alternatively, job plating or turnkey solutions can be carried out by CCT Plating in Stuttgart, Germany.
Related Glossary Terms
abrasive


abrasive

Substance used for grinding, honing, lapping, superfinishing and polishing. Examples include garnet, emery, corundum, silicon carbide, cubic boron nitride and diamond in various grit sizes.

wear resistance


wear resistance

Ability of the tool to withstand stresses that cause it to wear during cutting; an attribute linked to alloy composition, base material, thermal conditions, type of tooling and operation and other variables.