December 10, 2020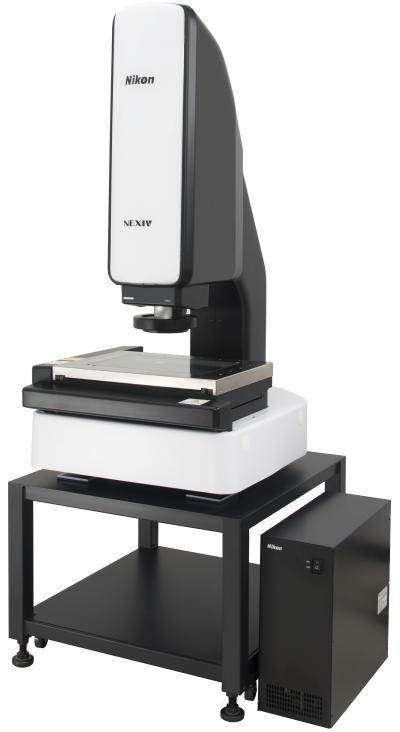 To measure components reliably and efficiently, whether in an inspection room or on the shop floor, Nikon Corporation in Japan has developed a new CNC video measuring system that provides unparalleled accuracy, repeatability, and reliability. Also known as a vision measuring system, the NEXIV VMZ-S3020 is optimized for automated quality control applications in a production line, as its high speed allows real-time feedback of measured results to the manufacturing process.
The system is ideal for inspecting a wide variety of mechanical, electrical, electronic, moulded, cast and pressed components that fall within its 300 x 200 x 200 mm working volume. Nikon's proprietary optical measuring, image processing and analysis technologies are employed to detect feature edges at very high speed, capturing accurately and automatically the shape and dimensions of even the most complex components.
Numerous enhancements to the robustness of the unit and its functionality have been made compared with the instrument that it replaces, model VMZ-R3020. The new NEXIV VMZ-S series can achieve even faster movements and image capture steps than its predecessor by the improvement of stage control technology and image processing algorithm. In-house-developed, high-resolution, linear encoders feed the position of the stage back to the control, maintaining high measuring precision and consistency. Image transfer and subsequent processing of the data are also quicker and has made it possible to reduce measurement cycle times to achieve higher throughput, without compromising accuracy or reproducibility.
Nikon has designed top-quality optical systems using its own exceptional "glassware" to deliver high quality images and further realize accurate measurement data within the field of view and beyond. Enhancements to the through-the-lens (TTL) laser auto focus, giving repeatability to better than half a micron, have strengthened trust in the system's ability to measure profiles and transparent components with high-performance.
Fast laser scanning (1,000 points/sec) can rapidly acquire the cross-sectional shape of a surface and evaluate the relative heights, meeting the measurement needs across a wide variety of samples. Indicating the attention to detail that has been bestowed on the new instrument, even the joystick unit that moves the stage and measurement head has been redesigned for easier use.
A fully featured measurement software environment, NEXIV AutoMeasure, enables high accuracy, high speed, and high usability with easy measurement cycles using tools that are accessible in a user-friendly GUI. For simple shape components, it has been enhanced with support functions which automate part of the measurement programming process.