July 12, 2019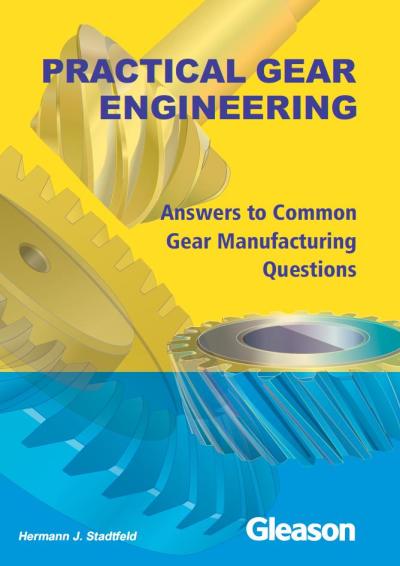 Gleason has released a new edition of Practical Gear Engineering, a technical publication designed to benefit both gear engineering experts and engineers new to the field with comprehensive solutions for many of today's most common gear design and manufacturing issues.
"Many solutions to everyday gear engineering problems are simply not found in common textbooks and are not typically part of the curriculum in the engineering colleges," says the book's author, Dr. Hermann Stadtfeld, vice president bevel gear technology R&D. "This is the reason why many answers to questions which are related to gear design and manufacturing cannot be found in regular discussions online. To fill this void, Gleason has published this latest Practical Gear Engineering, to provide more insight into typical gear design and manufacturing solutions, and focusing on topics considered relevant for a larger audience."
Practical Gear Engineering covers a complete range of gear design, manufacturing, optimization, measurement and testing, and prototyping topics for both cylindrical and bevel gears. It's designed for easy understanding and is supported with helpful illustrations and graphic material.
This new textbook is the latest in the popular series of Gleason technical publications and extends the library of Gleason books for the benefit of gear experts in manufacturing and academia.
Read it online for free: Gleason Library