April 06, 2023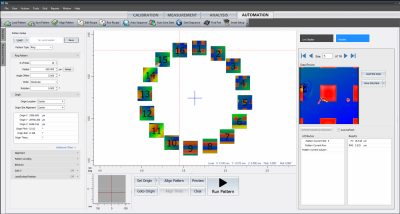 A global leader in the design and manufacture of advanced optical metrology systems — Zygo Corporation — has announced their latest Mx software package release. This is a new software package release for all eligible Zygo systems.
Zygo's Mx software integrates acquisition and data analysis for surface topography and wavefront data. Its powerful tools and sleek visualizations make data exploration and analysis fast and easy. Version 9.1 provides several key advantages such as integrated analysis of asphere surfaces; advanced contour analysis; and streamlined patterns and stitching capabilities for all instruments with Zygo-supported staging.
Headquartered in Middlefield, Connecticut, Zygo has set the gold standard for integrated metrology software for decades. Customizing acquisition and analysis software under one roof assures confidence in every measurement, with optimized instrument performance, automation, and analysis.
Martin Fay, Product Manager for User Experience at Zygo says, "Mx 9.1 software extends Zygo's collaborative metrology software with Asphere+ Analysis functionality, providing a common toolset to explore aspheric surface data obtained using any instrument. Best-fit prescriptions can be obtained for a wide range of surface types, and the 3D deviation between part and design can be examined and exported for process control feedback."
Also new with Mx 9.1 software is the Advanced Contour Analysis capability powered by Digital Surf's MountainsMap® software. Eric Felkel, Product Manager for Optical Profilers added, "This new software feature offers our customers more capability for inspection of critical dimensions on their most challenging surfaces. With diverse measurands including radii, diameters, distances, and angles the Advanced Contour Analysis simplifies their workflows by incorporating this industry leading feature from MountainsMap directly into Zygo's Mx software interface."
Mx 9.1 software also introduces Patterns and Stitching capabilities for Zygo's Laser Interferometers. Erin McDonnell, Product Manager for Laser Interferometers says, "The addition of Patterns and Stitching in Mx software is an important step to enabling our customers streamline measuring both larger parts at high lateral resolution and trays of parts for increased throughput."
Fay added, "The Patterns user experience has been streamlined for users of all Zygo instruments, supporting complex pattern geometries and in-line review of data collected during a pattern run."
Mx 9.1 software is now shipping on all new metrology systems and is available for upgrades on supported instruments.
Related Glossary Terms
metrology


metrology

Science of measurement; the principles on which precision machining, quality control and inspection are based. See precision machining, measurement.

process control


process control

Method of monitoring a process. Relates to electronic hardware and instrumentation used in automated process control. See in-process gaging, inspection; SPC, statistical process control.