August 14,2017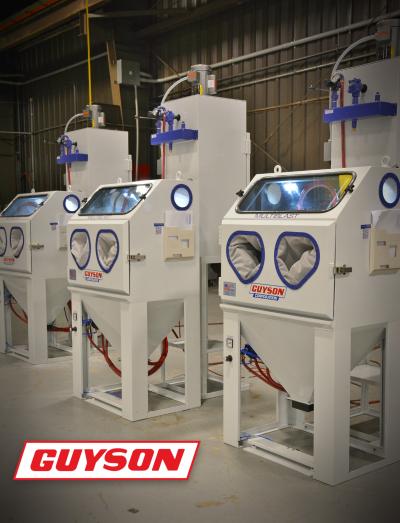 Guyson's Multiblast 3D is tailored for use with post-processing of 3D-printed parts. The Multiblast 3D has the ability to create a wide array of surface finishes for both cosmetic and/or functional purposes.
It's capabilities range from smoothing striation marks and other additive manufacturing artifacts, to preparing the surface for optimal paint/coating adhesion.
Our blast systems are extremely durable, rigid and tightly sealed. They are designed to last even under heavy abuse with minimal maintenance. Lighting the blast enclosure are two high-powered LED light panels to provide good part visibility through the large abrasion-protected safety glass viewing window. The Multiblast 3D is equipped with a Guyson Dust Collector. That has 99.99 percent efficiency to ensuring a clean and safe work environment.
Guyson says it understands that from, SLS, FDM, DMLS, to Binder Jet and beyond, additive manufacturing methods leads to a wide array of part cleaning and finishing needs. The company can help guide users to getting the needed finish and function.
Related Glossary Terms
striation


striation

Fatigue fracture feature, often observed in electron micrographs, that indicates the position of the crack front after each succeeding cycle of stress. The distance between striations indicates the advance of the crack front across that crystal during one stress cycle, and a line normal to the striations indicates the direction of local crack propagation.