February 01,2014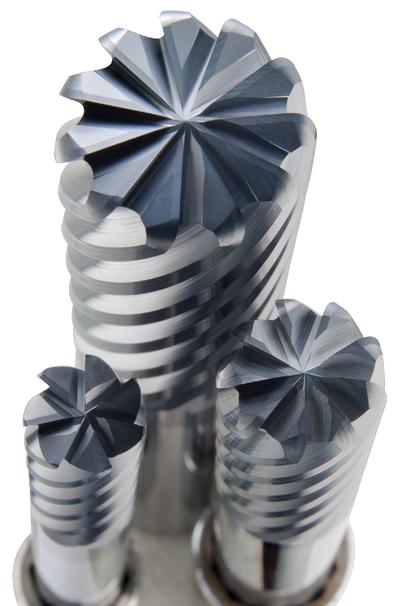 GS Tool Co. has expanded its Multi-Carb high performance end mill offering to include metric corner radius options. The Multi-Carb incorporates a large number of flutes for stability and high feed finishing capabilities in applications where surface finish and tolerance are critical factors.
Available with 7, 9 or 11 flutes based on tool diameter, the odd number of flutes allow for a smoother cutting performance while controlling the natural harmonics by staggering entry and exit of the cutting edges. The optimized cutting geometry is designed for finishing applications of challenging materials such as titanium, stainless steel and high temperature alloys that require superior surface finishes and tolerances. Ideal applications include aerospace structure components; ferrous housings, pumps and manifolds; defense applications and various medical components.
Multi-Carb finishing end mills are manufactured using high performance raw material for reliable and consistent performance and are coated exclusively with Ti-NAMITE-A (AlTin) for increased tool life and proven performance at high temperatures.
Additional Products from Kyocera SGS Precision Tools