July 01, 2019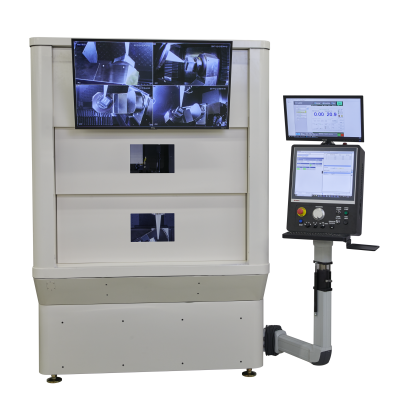 The GF Machining Solutions Microlution ML-10 is a femtosecond solution for industries ranging from automotive to medical. As an economical and highly capable micron-scale machining system, the ML-10 performs microscale holemaking and fine cutting without the creation of heat affected zones (HAZ). The machine's compact, high-performance, ultrafast laser reduces cycle times and tooling costs to enable the production of precision parts in seconds.

The combination of quick acceleration, exceptional stability, precise part handling and motion control with integrated part characterization and measurement deliver ultraprecise machining with high accuracy, speed and quality. The ML-10 brings new designs and products to life – from more efficient automotive fuel injectors and complex watch parts to highly precise medical catheter tips and micro-crack-free holes for mobile devices' hardened glass screens.
The platform offers up to multiple axes of motion and supports various laser types for ±1 μm positional accuracy and ±0.5 μm repeatability. Its high-precision beam delivery system is supported by a precision-ground natural granite base and granite-mounted ironless rails. The ML-10 also features high-precision linear motors and high-resolution Heidenhain glass scale encoders along with an inline workpiece touch probe, integrated power meter and high-speed optical camera.