March 06, 2018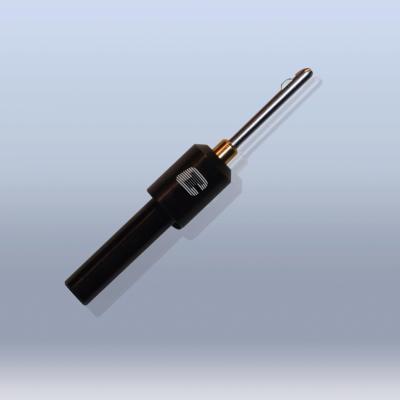 Cogsdill introduces a new line of micro deburring tools. The new Micro Burraway series of tools will deburr both sides of holes ranging in diameter from 0.040" (1.00mm) to 0.092" (2.33mm).
"The demand for deburring smaller and smaller holes keeps increasing", said Cogsdill vice president of sales and marketing, Don Aycock. "Applications ranging from medical parts, to automotive parts, to electronics, and everything in between, are driving the sizes of holes smaller and smaller. Materials can include aluminum, steel, stainless steel, titanium and even composites. These holes frequently need to be deburred on both sides as well."
The Micro Burraway line features replaceable cartridges which include the arbor and blade, and a holder which accommodates all the different cartridges. Micro Burraway tools are available from stock.
Related Glossary Terms
arbor


arbor

Shaft used for rotary support in machining applications. In grinding, the spindle for mounting the wheel; in milling and other cutting operations, the shaft for mounting the cutter.

composites


composites

Materials composed of different elements, with one element normally embedded in another, held together by a compatible binder.