May 17, 2017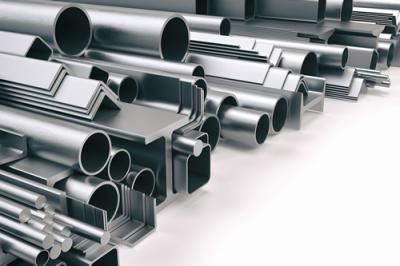 Parker Steel Co. offers a large supply of metric-sized metals in North America. Suitable for applications where presized metric parts are needed, Parker's cold-finished carbon, alloyed and high-strength stainless steel bars/shafting, tubing, sheets and plates; carbon and stainless angles, channels and tees; and carbon beams can be shipped out the same day as ordered with few exceptions.
Chrome-finished and chrome-plated parts offer corrosion-resistance to 200 hours in salt spray testing to ISO 9227 specifications with a rating of nine. The high-strength and exceptional corrosion-resistance of these metric-sized parts – all offered in mm sizes – make them suitable for the energy industry where they can be used in wind turbine, infrastructure, offshore platform equipment, earth moving equipment, cranes, forklifts, in nuclear, wind, electrical, and natural gas power applications.
Special packaging is offered for nuclear power customers requiring stainless steel parts to prevent cross contamination with those made from carbon steel.
Parker Steel is ISO 9001:2008- and CTPAT (Customs Trade Partnership Against Terrorism)-certified. Ninety-six percent of all orders are shipped the same day from the company's Toledo-based warehouses.
Parker Steel also supplies round bars and tubes; hexagon bars; square bars and tubes; rectangular bars and tubes; equal and unequal angles; beams, channels and tees; sheets and plates; and offers plate shearing and production saw cutting services when needed.
Related Glossary Terms
sawing machine ( saw)


sawing machine ( saw)

Machine designed to use a serrated-tooth blade to cut metal or other material. Comes in a wide variety of styles but takes one of four basic forms: hacksaw (a simple, rugged machine that uses a reciprocating motion to part metal or other material); cold or circular saw (powers a circular blade that cuts structural materials); bandsaw (runs an endless band; the two basic types are cutoff and contour band machines, which cut intricate contours and shapes); and abrasive cutoff saw (similar in appearance to the cold saw, but uses an abrasive disc that rotates at high speeds rather than a blade with serrated teeth).