August 24, 2021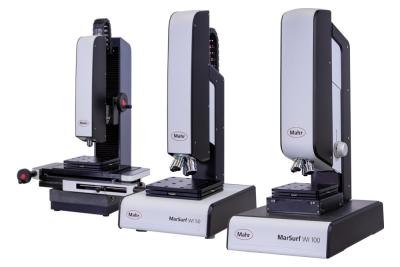 Mahr Inc., a global manufacturer of precision measurement equipment used for dimensional metrology, today introduced its new MarSurf ® WI, a white light interferometer, developed in cooperation with NanoFocus, that enables high-resolution 3D measurement and maximum ease of use. The new system features evaluation technology based on artificial intelligence (AI), which allows the highest accuracy to be achieved with increased robustness. The system offers a resolution of down to 0.1 nm, making it ideal for use in the production of semiconductor devices or optical components, as well as automotive, aerospace, medical and more.
The MarSurf white light interferometer joins Mahr's family of surface finish measurement tools including the MarSurf contour drive (CD) series surface finish and contour measurement systems, MarSurf GD series for roughness measurements, and the variable-drive MarSurf VD series, which enables roughness and contour measurements to be performed on the same machine. All products were developed from the ground up with the leading technology, quality and innovation that Mahr is known for. All MarSurf products provide unprecedented levels of speed, flexibility and intelligent ease of use. This enables users to improve the manufacturing quality of workpieces with faster throughput and higher accuracy for a wide variety of applications.
The new MarSurf WI also uses the same MfM software interface for measurement and analysis as the existing MarSurf CM line of surface metrology instruments.
"MfM software for confocal microscopes and white light interferometers makes it very easy to compare and select the best technology," explains Manuel Hüsken, CEO of Mahr GmbH. "With the new white light interferometer product line, Mahr is consistently expanding its portfolio of 3D measuring instruments and positioning itself as a strong solution provider in metrology across technologies."
Related Glossary Terms
metrology


metrology

Science of measurement; the principles on which precision machining, quality control and inspection are based. See precision machining, measurement.

precision machining ( precision measurement)


precision machining ( precision measurement)

Machining and measuring to exacting standards. Four basic considerations are: dimensions, or geometrical characteristics such as lengths, angles and diameters of which the sizes are numerically specified; limits, or the maximum and minimum sizes permissible for a specified dimension; tolerances, or the total permissible variations in size; and allowances, or the prescribed differences in dimensions between mating parts.