September 26, 2017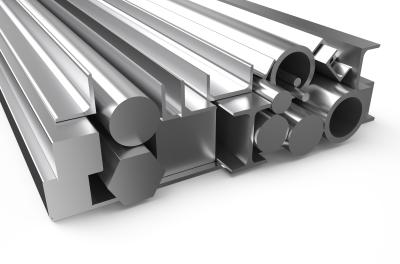 Parker Steel Co. offers a large supply of metric-sized metals, ideal for applications where pre-sized metric parts are needed. Parker Steel's cold-finished carbon steel, alloyed and high-strength stainless steel, aluminum, copper, brass and tool steel bars/shafting, tubing, sheets and plates, angles, channels and tees; and other specialty shapes can be shipped out the same day as ordered with few exceptions.
Among the most frequently specified metric metals for aerospace applications are the 360 brass and 17-4 PH stainless steel products. The 360 brass (European CuZn36Pb3; CW603N) round and hex bars are produced from a combination of copper and zinc. Exhibiting high strength and superior corrosion-resistance, the 360 brass shapes are 100 percent machinable, although welding and cold forming are not recommended. The material is suitable for bushings, circuit board relays, switches, nuts, bolts, pump shafts, and fixtures.
The 17-PH round bar stainless steel offers high strength, exceptional corrosion resistance, and good mechanical properties. Supplied in condition A (annealed) directly from the mill, these shapes are easily machined and welded for a variety of parts found on aircraft.
Special packaging is offered for customers ordering both stainless steel and carbon steel parts who require stainless steel parts to prevent cross contamination with those made from carbon steel.
Parker Steel is ISO 9001:2008- and CTPAT (Customs Trade Partnership Against Terrorism)-certified. Ninety-six percent of all orders are shipped the same day from the company's Toledo-based warehouses.
Parker Steel also offers production saw cutting services when needed.