April 01, 2010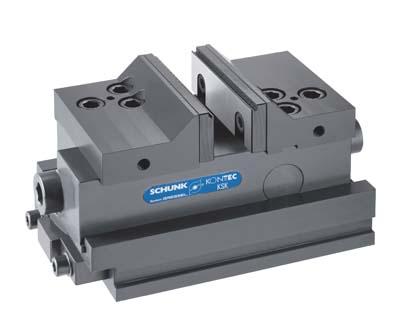 The Kontec KSK 5A from Schunk Inc. is an encapsulated 5-axis centric clamping device. Its design ensures functionality and process reliability even in a rough environment and makes malfunctions due to soiling and clamped chips a thing of the past, according to the company. The Kontec KSK 5A can be operated from either side, is compact and has a large clamping range. The centering accuracy is 0.02mm, and it can be used as a clamping unit for blanks or as a precision clamping module. Thanks to the latest slide geometry, this tool can be integrated directly into change pallets without any base body. The length is 170mm, with a jaw width of 65mm, and a clamping range of 0mm to 152mm. The clamping force is 20 kN at 65 Nm, and the centering accuracy is 0.02mm.
Related Glossary Terms
centering


centering

1. Process of locating the center of a workpiece to be mounted on centers. 2. Process of mounting the workpiece concentric to the machine spindle. See centers.