April 18, 2016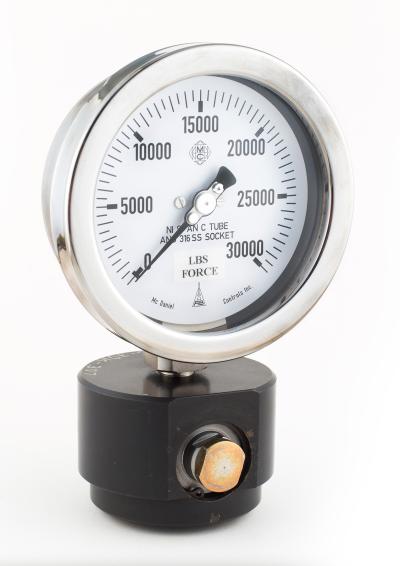 Jaw force gages from Dillon Manufacturing Inc. allow users to accurately measure the force applied to each chuck jaw independently, so problems can be diagnosed and corrected before a failure occurs. The reading in pounds of chucking force per jaw is the holding force available for that specific jaw. With a force range from 0 to 30,000 lbs. (13,607.7 kg), the gages are suitable for chucks from 6" to 18" (152.4mm to 457.2mm).
Related Glossary Terms
chuck


chuck

Workholding device that affixes to a mill, lathe or drill-press spindle. It holds a tool or workpiece by one end, allowing it to be rotated. May also be fitted to the machine table to hold a workpiece. Two or more adjustable jaws actually hold the tool or part. May be actuated manually, pneumatically, hydraulically or electrically. See collet.