May 13, 2013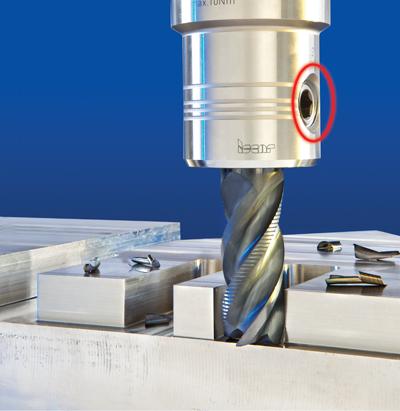 ISCAR is introducing unique chucks that combine user-friendly hydraulic clamping with side screw clamping for Weldon type shank tools.
The new HYDRO-SURE (patent pending) adapters can be used for standard Weldon shank tools, meaning that there is no need for special/costly tools and adapters which prevent tools from pullout.
Main Features:
High torque transmission when using standard Weldon type shank tools
Axial and radial movement prevention of the cutter, tool pullout eliminated
Very accurate concentricity of 0.003mm
Very rigid peripheral hydraulic clamping also features vibration dampening
Suitable for both heavy duty and finishing applications
Excellent surface finishing and prolonged tool life in H.P.C. machining
The new HYDRO-SURE chucks are available for a tool diameter range of 16 to 32mm.
Related Glossary Terms
shank


shank

Main body of a tool; the portion of a drill or similar end-held tool that fits into a collet, chuck or similar mounting device.
Additional Products from Iscar USA