January 01, 2015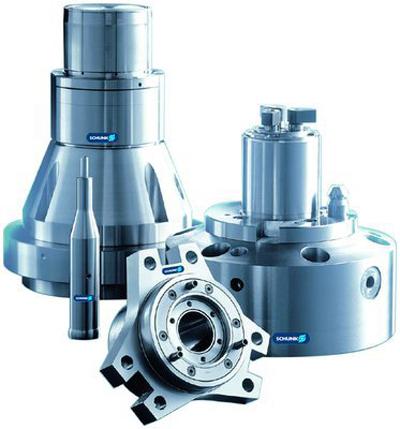 With more than 75,000 implemented, customer-specific solutions, SCHUNK has been developing and manufacturing hydraulic expansion toolholders and hydraulic expansion arbors for high-precision applications in milling, boring, turning, grinding, mounting, inspection, and balancing for more than 35 years.
From the initial discussion through to integration of the finished clamping device in your processes, you will benefit from our customer-orientation and development expertise. By providing an individualized engineering design, we guarantee optimal adaptation of the clamping device to the workpiece and machine.
There are many benefits to using SCHUNK toolholders including customer-specific clamping solutions. Benefits include ease of operation, maximum run-out and repeat accuracy of < 0.003mm, and excellent vibration damping, which leads to better surface quality and prevents micro-blowouts on the tool's cutting edge.