October 18, 2022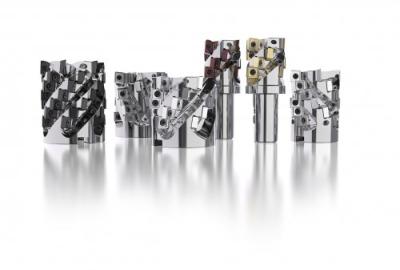 To allow manufacturers to meet customer demand for lower part prices, the new Seco Helical SN8-13 milling system features double-sided helix inserts with eight cutting edges that significantly lower cost per edge to boost slotting, side milling and circular rough milling efficiency.
Built for difficult applications involving ISO P, M, K and S materials, the cutters offer application-specific sub- family designs featuring left or right-hand helixes, half- or full-effective teeth options, two front insert and many radii choices for long tool life and maximum chip evacuation. Reliable and user-friendly, the Helical SN8-13 also eliminates incorrect indexing of front and helix inserts, reducing operator error.
"The demand for price reductions is ongoing and forces shops to economize production operations wherever possible while still maintaining part quality and profit margins," explained Benoît Patriarca, Global Product Manager Helical Milling at Seco Tools. "With the Helical SN8-13 system's design combined with high performance insert geometries and grades, they can achieve all these goals with one tool."
Perfect insert indexing
Incorrectly indexed inserts can lead to machine downtime, quality issues and scrap. To eliminate the risk of mistakes, the SN8-13 milling system cutters are specifically designed to make mounting of front and helix inserts easy and foolproof, especially for inexperienced operators.
Economical alternative
As an economical alternative to milling products for depths-of-cut from 50 mm up to 100 mm (inch range from 2" up to 3"), Seco offers the Helical SN8-13 in a range of subfamilies built with its SN13 helix inserts. Those subfamilies include:
R217/220.82: XO16 lead insert for standard use R217/220.82-H: AC15 lead insert for heavy duty applications R217/220.81: AC15 lead insert for low power situations R217/220.81-K: AC15 lead insert for weak fixturing situations
The range is designed with arbor style connections that match most standard holders as well as Seco Weldon, Weldon and Capto interfaces.