June 09, 2016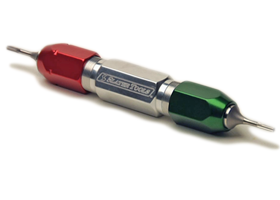 Slater Tools has expanded its accessory line to include GO/NO-GO inspection gages. In addition to standard sizes, inspection gages can be manufactured to custom specifications to help aid customers with manufacturing quality assurance. Slater Tools GO/NO-GO gages are made to inspect for process variations such as form size, twist, tool wear, etc., and are held to extremely tight tolerances.
Related Glossary Terms
quality assurance ( quality control)


quality assurance ( quality control)

Terms denoting a formal program for monitoring product quality. The denotations are the same, but QC typically connotes a more traditional postmachining inspection system, while QA implies a more comprehensive approach, with emphasis on "total quality," broad quality principles, statistical process control and other statistical methods.