June 12, 2020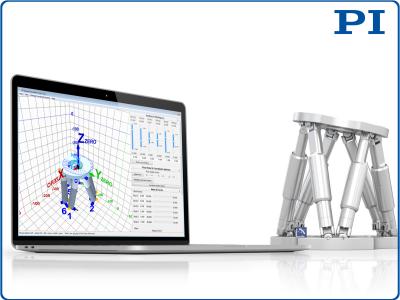 A hexapod, also known as a Stewart Platform, offers motion in 6 degrees of freedom (XYZ, Pitch, Roll, Yaw). Different models are available to handle loads up to 2000kg. The parallel kinematic design provides a tremendous advantage over conventional multi-axis positioners constructed from a stack of single axis stages. But what type or configuration is best for your project?
Powerful Simulation Software Aids the Decision Process
Powerful simulation software from PI (Physik Instrumente), a leader in precision motion control and nanopositioning solutions, determines if a hexapod is suitable for your specific positioning task, in terms of workspace, load, center of mass, and operating orientation. The tool helps you to find out which model you should invest in.
Download Hexapod Configuration Software»
The flexible concept of hexapods can easily solve complex motion and alignment problems in fields including Optics, Photonics, Precision Automation, Automotive, and Medical Engineering.
Related Glossary Terms
degrees of freedom


degrees of freedom

Number of axes along which a robot, and thus the object it is holding, can be manipulated. Most robots are capable of maneuvering along the three basic Cartesian axes (X, Y, Z). More sophisticated models may move in six or more axes. See axis.

parallel


parallel

Strip or block of precision-ground stock used to elevate a workpiece, while keeping it parallel to the worktable, to prevent cutter/table contact.

pitch


pitch

1. On a saw blade, the number of teeth per inch. 2. In threading, the number of threads per inch.