March 31,2016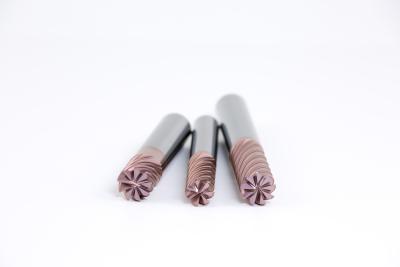 Fullerton Tool Co. offers a new multiple-flute endmill for high-speed machining, the Force. The Force is suitable for cutting steel, stainless steel, high-temperature alloys and titanium. The endmill also includes an advanced FC-20 coating, which allows the Force to machine wet or dry. It is available with five, seven or nine flutes and in stub, standard and extra-long lengths.
Related Glossary Terms
alloys


alloys

Substances having metallic properties and being composed of two or more chemical elements of which at least one is a metal.

endmill


endmill

Milling cutter held by its shank that cuts on its periphery and, if so configured, on its free end. Takes a variety of shapes (single- and double-end, roughing, ballnose and cup-end) and sizes (stub, medium, long and extra-long). Also comes with differing numbers of flutes.

flutes


flutes

Grooves and spaces in the body of a tool that permit chip removal from, and cutting-fluid application to, the point of cut.