August 14,2018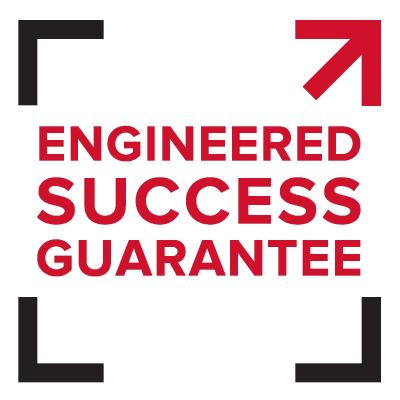 Monaghan Tooling Group (MTG) announces a first-of-its-kind program that provides new product engineers with an easier and faster way to build higher-quality and more profitable products. Called the Engineered Success Guarantee, this new program virtually guarantees that an engineer's new product or part that uses Monaghan's tooling will meet the quality and cycle time specification while promising the delivery date of its custom tooling.
Scott Monaghan, president said: "The Engineered Success Guarantee is the culmination of what we've been working towards for over 30 years. Over that time period, we have assembled some the industry's foremost tooling experts and created best practices that now allow us to reduce or eliminate many of the uncertainties that can make or break a new product launch. We are so confident in our ability to help engineers build better products, that we will guarantee that you meet or exceed quality, cycle time and schedule requirements or you owe us nothing until you do."
The Engineered Success Guarantee is designed for larger and more complex projects that have a lot riding on them. For a project that meets these criteria, we will assign a four-member project team that includes an application engineer that will provide on-site trouble shooting and training through production launch.