October 25, 2018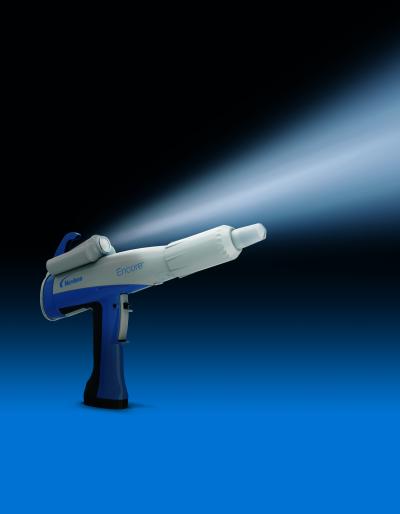 Nordson Industrial Coating Systems offers Encore nLighten, a safety-approved accessory that instantly adds the power of an LED light to the already impressive capabilities of the Encore manual spray gun. nLighten reduces rework, decreases the material waste, and eliminates the use of unrated flashlights and other light sources that can create hazards for employees in a powder-spraying environment.
Nordson's Liquid and UV capabilities have been a staple in the finishing market for more than 60 years, providing the industry with a true "coat-n-cure" solution. Nordson experts can discuss available solutions from single-component products to fully engineered system capabilities.
Available liquid and UV coating scenarios include a waterborne solvent, plural component and UV coating.