August 01, 2015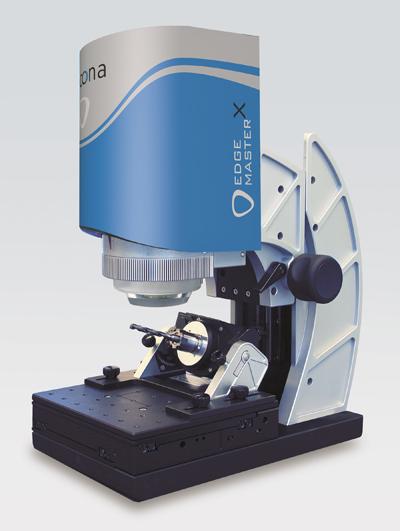 Alicona offers its new cutting edge measurement system EdgeMasterX, designed for even greater automation in quality assurance. Applications include the measurement of inserts, drillers, cutters, and other tap tools in production.
The EdgeMasterX is the result of Alicona's further development of the EdgeMaster, a globally used system for production integrated tool measurement.
The most remarkable feature of the new device is the automatic multiple measurement of edges. A motorized rotation unit allows users to measure multiple, also chamfered edges of a tool in a single measurement cycle.
All of the EdgeMasterX's measurement capabilities are based on a one-button solution. Traffic-light color codes indicate geometric deviations from a CAD dataset or reference geometry.
Related Glossary Terms
computer-aided design ( CAD)


computer-aided design ( CAD)

Product-design functions performed with the help of computers and special software.

quality assurance ( quality control)


quality assurance ( quality control)

Terms denoting a formal program for monitoring product quality. The denotations are the same, but QC typically connotes a more traditional postmachining inspection system, while QA implies a more comprehensive approach, with emphasis on "total quality," broad quality principles, statistical process control and other statistical methods.

tap


tap

Cylindrical tool that cuts internal threads and has flutes to remove chips and carry tapping fluid to the point of cut. Normally used on a drill press or tapping machine but also may be operated manually. See tapping.