May 08, 2019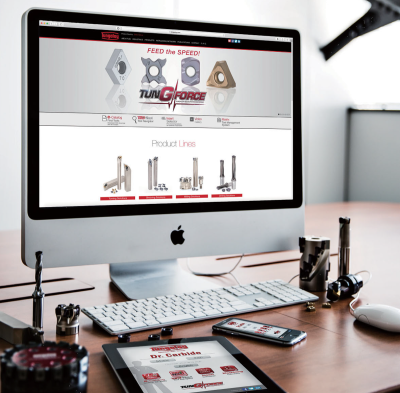 Tungaloy America Inc. announced the launch of a new online platform to support customers in making the best tooling decisions and heighten their competitiveness in the market.
"We are thrilled to launch such a dynamic, comprehensive platform that rivals the most well-known, sophisticated e-commerce sites," said Lisa Penzick, marketing operations manager at Tungaloy America. "It is designed to help customers not only save time but also easily find the right products for any of their needs."
Tungaloy's new platform offers unlimited benefits such as the ability to purchase products from anywhere at any time, find in-depth product specifications on every item, and make smart buying decisions.
On the wave of digitization, a full understanding of the changes and opportunities it brings is critical for industries to function and stay competitive. Tungaloy offers a portfolio of digital services and products to support customers in a world eager to embrace Industry 4.0 technology.
Additional Products from Tungaloy America Inc.