January 26, 2018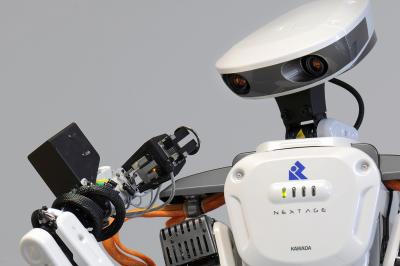 Using industrial robots is an important element in creating more autonomy and efficiency. Rollomatic has been involved in developing advanced human-like robots for some years now.
This has resulted in the dual-arm NEXTAGE robot: It can support traditional robot units and increase the productivity and profitability of customer-specific processes by taking on, to a certain extent, demanding and laborious tasks and carrying out easy and repetitive activities.
"One possible scenario, for example, is one where the robot takes a finished tool out of the machine and brings it to the measuring station. This gives the machine operator more time to complete other tasks with more added value," says Damien Wunderlin, head of marketing and sales at Rollomatic SA .