May 01, 2011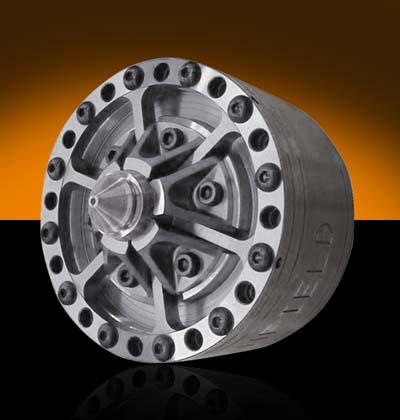 Northfield Precision Instrument Corp., a leader in the design and manufacture of precision workholding chucks, introduces their Model DPH-600W chuck. This 6in. diameter, 6-jaw diaphragm chuck has special jaws and stop to grip a plasma welding nozzle. The stop has 6 "air detect" holes .040 diameter for part seating confirmation. The chuck is counter balanced to maintain exact jaw for up to 6,500 rpm.
Related Glossary Terms
chuck


chuck

Workholding device that affixes to a mill, lathe or drill-press spindle. It holds a tool or workpiece by one end, allowing it to be rotated. May also be fitted to the machine table to hold a workpiece. Two or more adjustable jaws actually hold the tool or part. May be actuated manually, pneumatically, hydraulically or electrically. See collet.