April 01,2011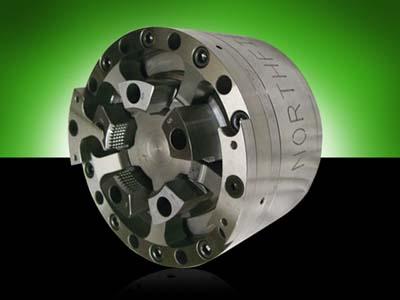 Northfield Precision Instrument Corp., a leader in the design and manufacture of precision workholding chucks, introduces their Model DPH-500-5 chuck. It has serrated jaws to enhance the grip force and an axial locator with integral/air-detect function to ensure positive loading of the customer's part. The axial locator also has a tertiary datum locator to allow the part to be twisted into position upon loading.
Related Glossary Terms
chuck


chuck

Workholding device that affixes to a mill, lathe or drill-press spindle. It holds a tool or workpiece by one end, allowing it to be rotated. May also be fitted to the machine table to hold a workpiece. Two or more adjustable jaws actually hold the tool or part. May be actuated manually, pneumatically, hydraulically or electrically. See collet.