November 13, 2013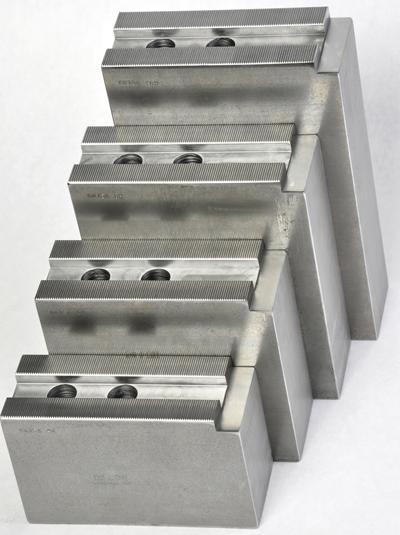 DMI Series extra high chuck jaws from Dillon Manufacturing provide extended jaws lengths with heights available to 10-inches tall. The longer lengths can provide greater work piece stability, and allow multiple uses of the blank before it is consumed.
The extra length also allows the machinist to avoid extra time and costs associated with the welding and bracing needed to lengthen a standard height top jaw. Manufactured from 1018 steel, 4140 steel, or 6061 aluminum, these extra high jaws are available in all standard chuck mounting styles. Dillon DMI series jaws are ideal for precision boring, tapping, drilling and finishing operations, across virtually all industrial markets.
Designed with extensive input from real world machinists, these jaws are cost efficient because of their multipurpose uses.
Related Glossary Terms
boring


boring

Enlarging a hole that already has been drilled or cored. Generally, it is an operation of truing the previously drilled hole with a single-point, lathe-type tool. Boring is essentially internal turning, in that usually a single-point cutting tool forms the internal shape. Some tools are available with two cutting edges to balance cutting forces.

chuck


chuck

Workholding device that affixes to a mill, lathe or drill-press spindle. It holds a tool or workpiece by one end, allowing it to be rotated. May also be fitted to the machine table to hold a workpiece. Two or more adjustable jaws actually hold the tool or part. May be actuated manually, pneumatically, hydraulically or electrically. See collet.

tapping


tapping

Machining operation in which a tap, with teeth on its periphery, cuts internal threads in a predrilled hole having a smaller diameter than the tap diameter. Threads are formed by a combined rotary and axial-relative motion between tap and workpiece. See tap.