May 01,2015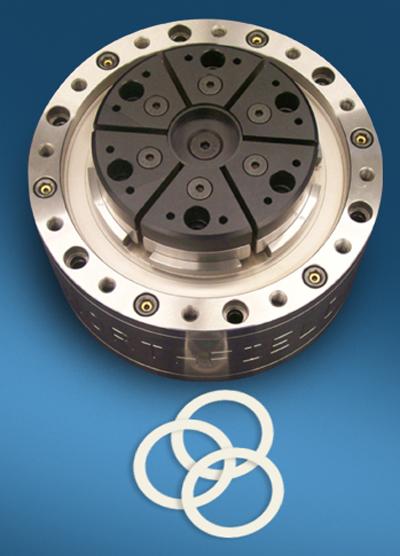 Northfield Precision Instrument Corp. specializes in developing custom solutions for difficult problems. In this case, a customer who manufactures delicate ceramic rings (shown in the foreground of the image) needed a way to carefully hold the rings on the OD so they could grind the ID.
The customer requested that no metal touch the parts. Northfield adapted their 6" diaphragm chuck with custom top tooling made from abrasion-resistant plastic (without a filler). These items can be quickly changed for new ones should a future need arise.
Related Glossary Terms
chuck


chuck

Workholding device that affixes to a mill, lathe or drill-press spindle. It holds a tool or workpiece by one end, allowing it to be rotated. May also be fitted to the machine table to hold a workpiece. Two or more adjustable jaws actually hold the tool or part. May be actuated manually, pneumatically, hydraulically or electrically. See collet.

inner diameter ( ID)


inner diameter ( ID)

Dimension that defines the inside diameter of a cavity or hole. See OD, outer diameter.

outer diameter ( OD)


outer diameter ( OD)

Dimension that defines the exterior diameter of a cylindrical or round part. See ID, inner diameter.