March 10, 2016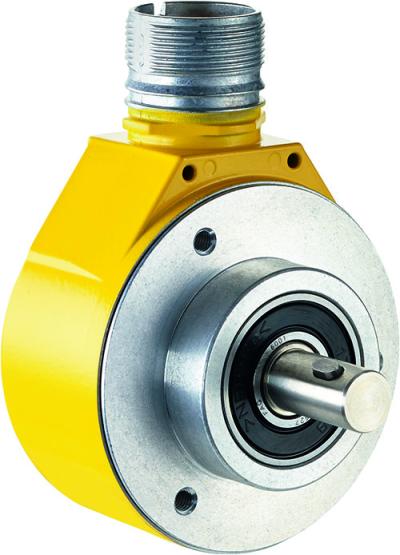 Sick announced the launch of the DFS60S Pro incremental encoder for functional safety. The DFS60S Pro incremental encoder is a certified safety product up to SIL2 (IEC 61508), SILCL2 (EN 62061), PL d (EN ISO 13849), Category 3 (EN ISO 13849). When used with the company's MOC Drive monitor and Flexi controls , the DFS60S Pro incremental encoder is ideal for mobile and stationary applications that require safe motion monitoring.
The DFS60S encoder makes it easy to integrate safe motion into machine safety architecture by reducing the amount of work required for verification, validation and safety engineering, according to the company. The DFS60S Pro also features IP 65 enclosure rating, a wide temperature range and wide set bearings for enhanced durability.
Additional features include versatile connection options for high levels of flexibility and straightforward implementation, as well as a compact installation depth for compatibility with applications in which installation space is limited.