December 01, 2014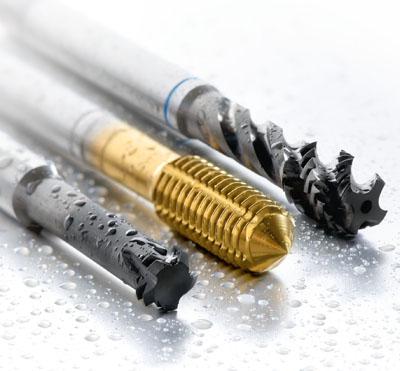 Mikron Corp. Monroe, which specializes in high-precision cutting tools in small and medium-sized diameter ranges, expands its offer by adding a new product family. Another Swiss quality product, tapping and threading tools from the DC Swiss, is now available directly from inventory at Mikron Corp. Monroe in Connecticut.
DC Swiss has been selected as a partner due to its high level of specialized know-how and its decades-long experience in threading technology. Thread cutting tools from DC Swiss are made using the latest and most modern manufacturing technologies to guarantee cost efficient and extremely consistent, flawless quality production, according to the company.
DC Swiss develops and produces top quality threading tools for many industry segments and all materials. Solutions for diameters 0.3 to 160mm (.0118" to 6.3") including taps, thread mills and thread forming tools form a wide program covering all needs.
Special highlights are:
• High performance solutions for materials difficult to machine such as titanium alloys, Ni-alloys and all kinds stainless steel alloys
• Nano program for smallest threads
• Thread whirl cutters for difficult materials even in smallest diameters starting from 0.3mm (.0118")
• Threading tools for aerospace materials and norms
• Special "Fit Line" program dedicated specifically for the U.S. market (in DIN length/ANSI shank diameters)
• A large range of these tools is available from the central stock in U.S. to guarantee prompt availability and short delivery times
Besides a range of more than 6000 standard threading tools, DC Swiss offers all kinds of customized special solutions.
Additional Products from Mikron Tool