July 13, 2013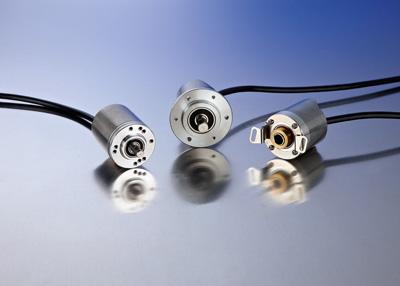 SICK announced the launch of the DBS36 and DBS50 incremental encoders. The 36mm housing of the DBS36 and the 50mm housing of the DBS50 provide a compact housing design that is ideal for applications with limited installation space.
Their small size and low profile make the DBS36 and DBS50 ideal for providing reliable speed feedback information for light duty applications requiring 100-2,500 pulses per revolution. A universal cable outlet is designed for use in tight spaces and makes flexible cable routing, in either the axial or radial direction, possible.
In addition to small spaces, the DBS encoders can also be used in dusty or humid environments due to their IP 65 enclosure rating. An operating temperature between -20 degrees C and 85 degrees C makes them ideal for use in outdoor applications. Plus, a wide variety of mounting brackets and couplings ensure quick, low-cost installation on packaging, printing, textile and woodworking machines.