November 13, 2012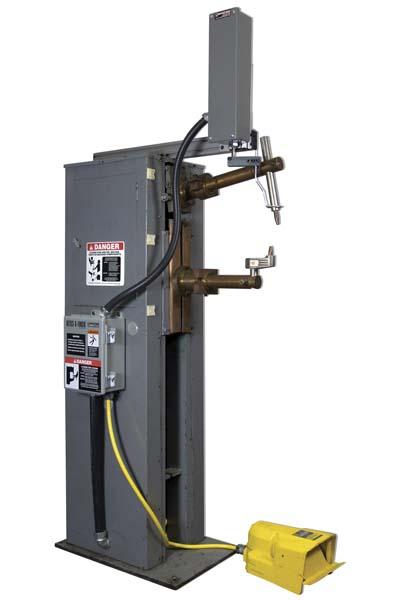 Rockford Systems spotlights an adjustable stroke drop-probe device that is used on small machines to protect the operator's fingers from point-of-operation hazards. This DAF-100 Detect-A-Finger drop-probe device can be used to safeguard riveters, spot welders, eyeletters, screw machines, stakers, staplers, crimpers, fastening and assembly machines.
The drop-probe device functions by allowing the sensing probe to drop around the point-of-operation hazard prior to each intended machine cycle. If the sensing probe encounters the operator's fingers and fails to drop to a preset position, the machine cycle will not be initiated. If there are no obstructions to prevent the sensing probe from dropping, then the control unit will allow the machine to cycle when the sensing probe reaches the preset position.
The DAF-100 Detect-A-Finger drop-probe is designed for compliance with OSHA 29 CFR, Subpart 0, 1910.212 General requirements for all machines. It consists of a control box, drop-probe assembly, aluminum sensing probes, and other necessary components. The standard unit can provide an adjustable stroke of up to 4" and can be mounted on the left or right side of the machine.