February 25, 2019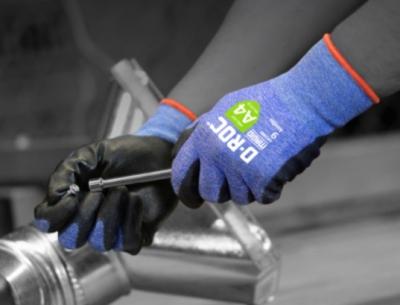 Magid introduces AeroDex – a first-to-market, lightweight shell technology. AeroDex delivers extremely lightweight 360° A4 cut resistance that is over 50 percent lighter than a comparable Cut A4.
The flexibility and dexterity AeroDex provides means that workers can perform jobs that require extreme tactile sensitivity without removing their gloves. AeroDex is specially engineered to make your hands feel cooler than a comparable cut resistant glove.
The D-ROC GPD482 AeroDex Work Glove also features a polyurethane palm coating that maintains dexterity while delivering excellent grip and touchscreen compatibility, so workers don't have to take off their gloves to operate electronic devices. This kind of comfort and agility keeps your people wearing their gloves and working efficiently.