October 30, 2020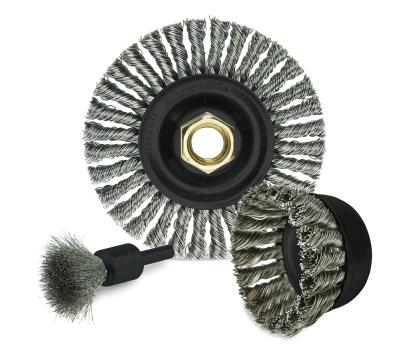 Weiler Abrasives, a leading provider of abrasives, power brushes and maintenance products for surface conditioning, has introduced color-coding on its most popular brushes for stainless steel. The color-coding helps stop cross-contamination in operations working with both carbon and stainless steel by making it easy to identify the correct wire brush.
The color-coding is a visual change to an existing product line — there will be no change to the performance of the stainless steel offering. Part numbers and pricing will also remain the same. The offering includes:
Roughneck® Max Stringer Bead Wheel
Wolverine® Stringer Bead Wheel
Standard Twist Wheel with Nut
Standard Twist Wheel
Knot Wire Cup Brush
Knot Wire End Brushes
Crimped Wire End Brushes
Type 316 stainless steel brushes and degreased brushes are available by special order.