May 01, 2011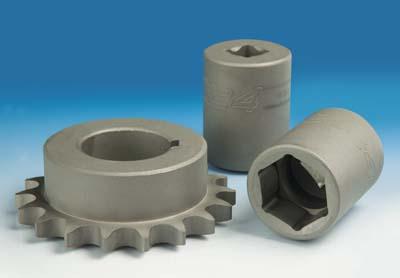 CLEARLOK MAX Topcoat is another finishing product from Birchwood Casey. New CLEARLOK MAX Topcoat is a water-based blend of acrylic polymers that forms a scuff resistant clear coat finish on all metal surfaces.
What's unique about this finish is its densely packed polymer structure that forms a tightly adherent barrier against corrosion while enhancing the beauty and durability of the surface. With these properties, the finish serves as an ideal topcoat for black oxide or other surface coatings such as phosphates and antique finishes. It can also be applied directly to clean or shot-blasted metal surfaces such are bare steel, aluminum, nickel and zinc plating.
Supplied as a liquid concentrate, CLEARLOK MAX Topcoat is pH neutral and nonhazardous, and is safe to apply without ventilation. The concentrate is diluted with water, applied to parts by immersion, then dried at 70-130°F, achieving a nominal film thickness of about .002 inches. Once dry to the touch, the parts are ready for assembly or packaging. Full hardness is achieved in about 24 hours.
Minimum humidity resistance is 400 hours (ASTM D1748), depending on film thickness. For severe duty applications requiring extra corrosion resistance, the dried CLEARLOK MAX finish can be sealed with DRI TOUCH Rust Inhibitor, to create an even more impervious barrier against humidity and corrosion.
Typical CLEARLOK MAX applications include all types of hand tools, machine components, power transmission components, pumps, valves and oilfield equipment. Available direct from Birchwood Casey in 5 and 55 gallon drums.
Related Glossary Terms
black oxide


black oxide

Black finish on a metal produced by immersing it in hot oxidizing salts or salt solutions.

corrosion resistance


corrosion resistance

Ability of an alloy or material to withstand rust and corrosion. These are properties fostered by nickel and chromium in alloys such as stainless steel.

hardness


hardness

Hardness is a measure of the resistance of a material to surface indentation or abrasion. There is no absolute scale for hardness. In order to express hardness quantitatively, each type of test has its own scale, which defines hardness. Indentation hardness obtained through static methods is measured by Brinell, Rockwell, Vickers and Knoop tests. Hardness without indentation is measured by a dynamic method, known as the Scleroscope test.