January 28, 2020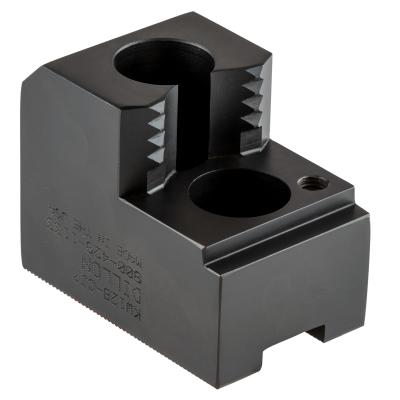 Dillon Manufacturing's new Claw Jaws enhance flexibility and maximize grip for turning applications. Dillon Claw Jaws are designed to bite into the workpiece providing increased holding power.
The optimized clamping contour provides secure grip on the workpiece, while the jaw weight, its center of gravity, and cutting forces combine to minimizes jaw clamping force loss. Manufactured from 8620 steel for durability and long service life, an extensive product range is ideal for ID, OD and bar clamping applications. The Dillon Claw Jaw system is available for most chuck brands.
Optional rest buttons allow setting up different clamping depths. Competitive pricing with fast delivery, coupled with enhanced productivity and long service life combine to reduce tooling costs.