January 01,2014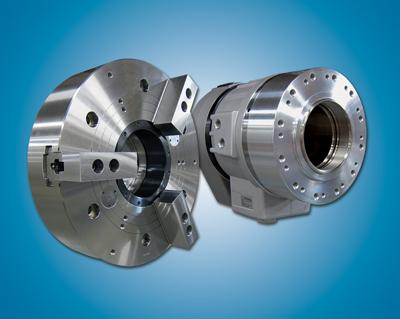 LMC Workholding offers up to 24 inch power chuck and cylinder packages in stock. Chucks are available up to 7 meters or 23 feet and are built to customer applications. LMC provides U.S. manufacturing, installation, service and worldwide support for these chuck and cylinder packages, as well as for its other workholding products.
Related Glossary Terms
chuck


chuck

Workholding device that affixes to a mill, lathe or drill-press spindle. It holds a tool or workpiece by one end, allowing it to be rotated. May also be fitted to the machine table to hold a workpiece. Two or more adjustable jaws actually hold the tool or part. May be actuated manually, pneumatically, hydraulically or electrically. See collet.