October 29, 2020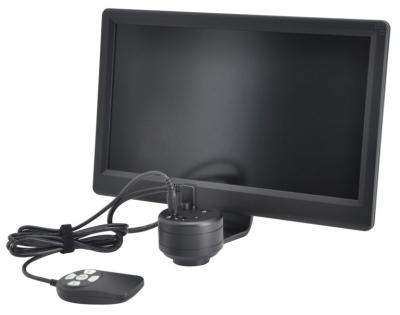 Titan Tool Supply, Inc., Buffalo, NY, introduces its new CD2000 Professional Imaging System integrated with a high-performance CMOS camera and high-resolution LCD for use with industrial, stereo, and biological microscopes. It features multi-angle (up to 270°) and multi-joint rotation for ease of use and fast, efficient inspections, the company states.
The new CD2000 offers real-time HDMI 2.0 megapixel high-definition image preview and one-button snapshots as well as continuous photo-taking and recording. One screen has four sets of firmware, which is ideal for both stereoscopic and biological microscopes and for LED and halogen lamp lighting, Titan Tool says. The 12.5-inch, anti-glare screen has a maximum resolution of 1920 by 1080 pixels with parameter adjustments such as exposure, white balance, and resolution. Other adjustments include freeze, sharpness, record mode, language settings, formatting, color, spectrum image quality, fast preview, image rotation, and customized crosslines, grids, and concentric circles.
The imaging system has 2 HDMI inputs and 3 DC 5V/2A outputs with USB interfaces. The wired controller used for setting camera and display parameters has a 1.5-meter (4.9-foot) cable. The high-grade metal camera connector is designed for long-lasting durability, according to Titan Tool.