April 01, 2011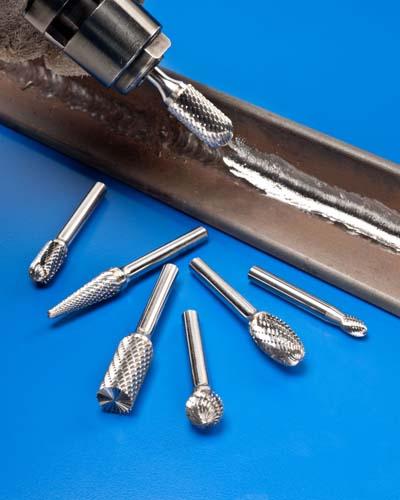 A full line of carbide burs that are offered in a variety of styles and shapes and are ideal for weld preparation and removal applications is available from Rex-Cut Products Inc.
Rex-Cut Carbide Burs are offered in standard-, double-, and non-ferrous cuts in oval, ball, ball nosed tree, and tapered shapes for flat work as well as reaching into tight spaces and corners. Manufactured using grade K20 micrograin carbide and high speed heat treated steel shanks, unlike conventional grinding wheels, these burs leave no residue or contaminants.
Suitable for use on stainless steels, titanium, inconel, and other high nickel alloys, plus cast iron, aluminum, and plastics, Rex-Cut Carbide Burs are clean cutting and remove material fast, according to the company. They come in a variety of industry standard sizes with 1⁄8" and ¼" shanks. Kits are available.
Rex-Cut Carbide Burs are priced from $4.95 ea. (list), depending upon style, size, and quantity. Catalog and pricing are available upon request.