November 02, 2018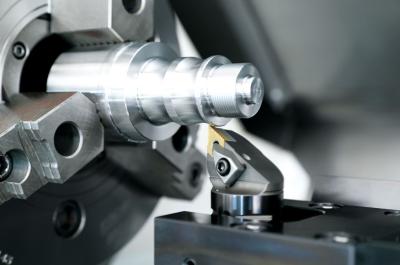 BIG KAISER is expanding its range of BIG Capto toolholders with the addition of a new size, C4, which is becoming increasingly popular as a quick-change system for turret tooling on lathes.
In accordance with ISO 26623-1, the polygon shape of the taper on this toolholder provides for highly repeatable accuracy and torque transmission. This system complements BIG KAISER's Mega chuck rotating tooling program.
BIG Capto C4 is now offered for both rotating toolholders and turning tools for lathes. Its integral design allows for holding a variety of common inserts for different approach angles and clearance requirements in both left- and right-hand orientations. These compact and rigid tools also allow for large depth of cuts and feed rates.