January 12, 2023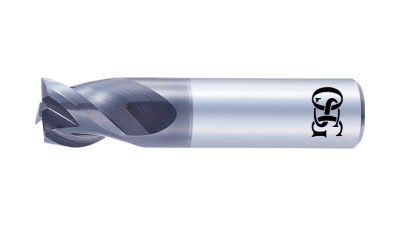 OSG is pleased to announce the expansion of its A BRAND AE-N end mill series with the addition of the NEW A BRAND AE-VTSS End Mill! The A Brand AE-VTSS is a duarise coated advanced multifunctional carbide end mill for ferrous metals. With superb chip handling, this stubby end mill can side mill, slot, ramp, and plunge.
The following list numbers are associated with the NEW A Brand AE-VTSS series:
NEW! List #8233 A Brand AE-VTSS (inch)
NEW! List #8333 A Brand AE-VTSS (metric)
The A Brand AE-VTSS end mill offers the following features & benefits:
Positive rake angle which reduces cutting force
High rigidity to improve milling accuracy
New flute form that facilitates excellent chip evacuation
Duarise coating to minimize thermal cracks
Variable leads which enables stable and high efficiency milling
Additional Products from OSG USA Inc.