March 01, 2014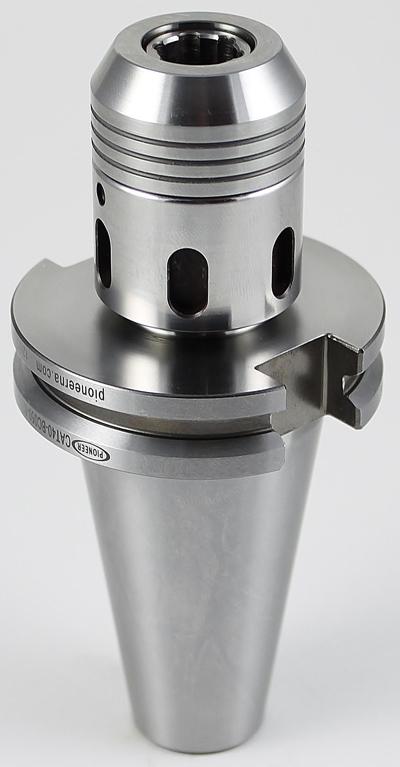 New to market from Pioneer is the BC Mill Chuck milling line available in ¾, 1 and 1 ¼ inch sizes. The low profile, bearingless design of this product line, guarantees 0.0002 inches TIR at two inches.
"Once again we are responding to the needs of our customers by developing a line of affordable premium precision mill chucks," said Pioneer Tool Holder Division Vice President, Lee Flick. "The launch of our BC Mill Chuck line with these three sizes is just the beginning. We look forward to expanding this product category in the near future."
The tool's design leads to a notable cost savings for the end-user by providing a more precise cut and increasing cutter efficiency, according to the company. It also addresses issues with current Mill Chuck inventory. Pioneer's new BC Mill Chuck Line is designed to provide a positive stop with no bearing to crush if over tightened. Its profile is substantially lower than competitive models and features a self-sealing bore design, preventing coolant from traveling through the tool's flutes, for high-pressure applications. It is also available with customized Jet-Blast modification, exclusive to Pioneer.