January 20, 2016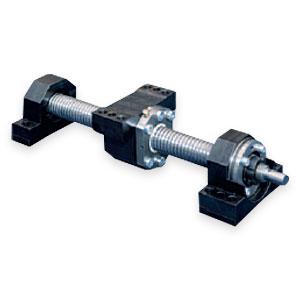 Isotech Inc., a supplier of precision linear motion products based in Hatfield, Penn., has expanded its line of motion-control products to include ball and trapezoidal screw drives for positioning and other motion-control applications, according to the company website.
Designed to transform rotary motion into linear motion, and vice versa, Isotech's ball screws are micromachined to offer high-precision positioning and high-load capacities, according to Isotech. Screws may be produced using three different production methods, depending on the accuracy required:
Rolled for normal applications,
Ground for high-precision applications, and
Whirled for ultra-high precision applications.
"Ball screws, which work with balls as rolling elements, offer a higher efficiency than trapezoidal screws, which are exposed to a sliding friction," explained Isotech President Joe Casillo. "Typically a ball screw is used for dynamic positioning applications during a continuous operation, while trapezoidal screws are ideal for slow movements or clamping tasks with a short duty cycle."
Isotech offers both types of threaded spindles in imperial as well as metric dimensions, as well as in all major industry standards. Models are available for a wide range of applications, including aerospace, automotive, machine tools, laser cutting, injection molding, industrial robots, material handling and precision assembly equipment.