February 01, 2015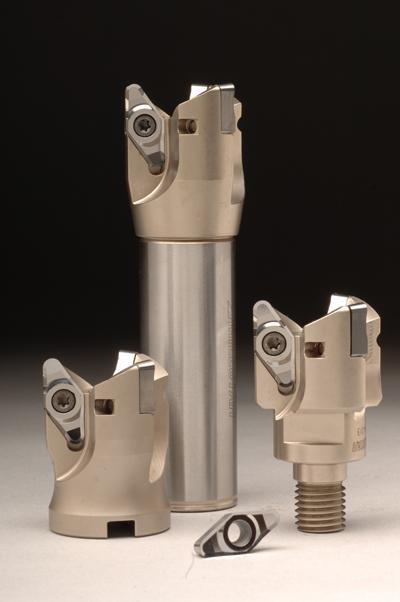 Millstar offers its new Aluminum Milling Cutters line. This versatile aluminum cutting insert line features modular screw-on heads, shell milling and end mill cutters. All of the featured products come in side clearance options.
"Our aluminum cutting insert line is diverse, boasting a wide variety of holding options, multiple insert sizes, a 90 degree option and back draft capability," said Walter Stuermer, sales manager for Millstar. "The inserts are also extremely effective in material removal during roughing operations, leaving an outstanding finish in the process."
To demonstrate the line's product performance and material removal efficiency during roughing operations, Millstar partnered with CNC Machining Manufacturer Hurco Companies Inc. The shell tooling cutting parameters--18,000 RPM, 1134 IPM, .05 depth-of-cut and 1.75 stepover--helps to illustrate its optimal performance.
"This line demonstrates how Millstar is maximizing return-on-investment," Stuermer said. "Multiple operations and unrestricted cutting conditions in a single set-up allows versatility, efficiency and ultimately more throughput at a lower cost per part for the end user."
Additional Products from Millstar